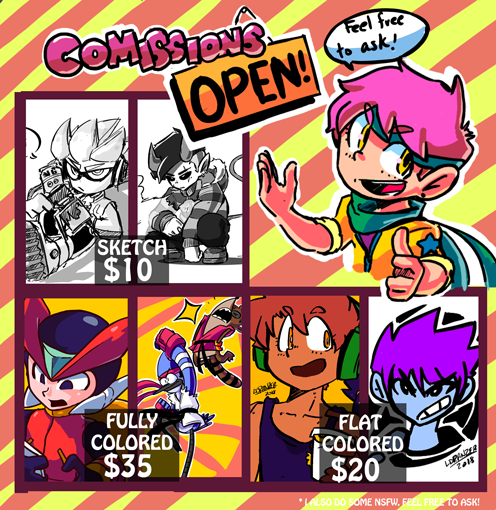 Hello everybody! Is my first time posting comissions here so I dont know if im doing this right so...
I'm finally on vacation and now I need some money to afford some college subjects, and because of that i'm opening commissions for animation loops and art!
I'm a simple guy, for art it goes like this!
Each Extra character $10 USD

I ALSO MAKE FLASH LOOPS! And for them I have a base price of $75 USD
I Only do fully Shaded animations so... Yeah
You can see my stuff here on newgrounds and in my other media as well, and feel free to ask via PM!
Thank you!